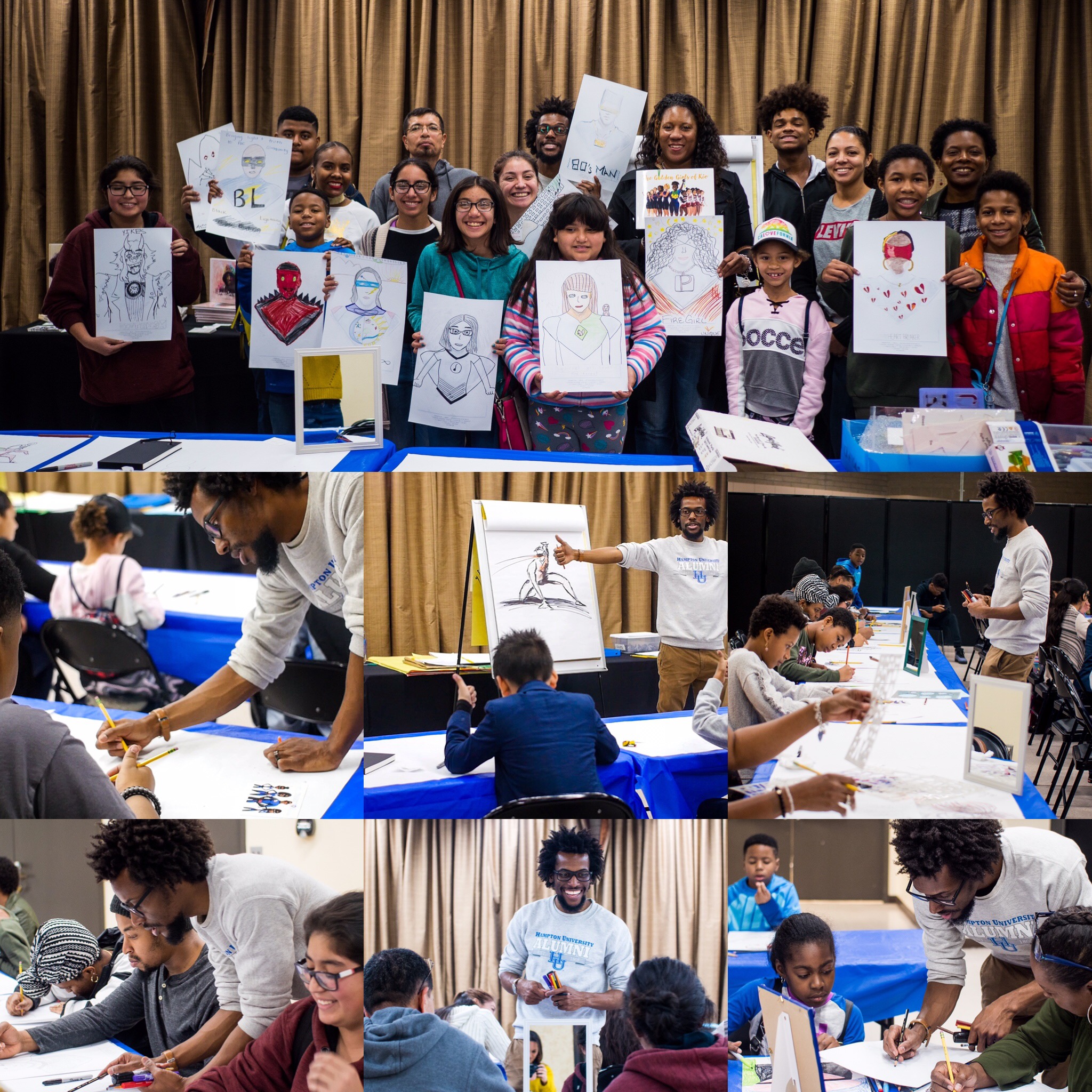 Schedule a NIKKOLAS digital or traditional painting workshop for your organization, school, university or district or for your personal event! Depending on the age, grade, number and background of the participants and the specific subjects, workshops can be customized.
FORMAT
NIKKOLAS workshops emphasize hands-on/technical learning. The facilitator uses his experience (lecture style and technical details) as well as an interactive approach to provide participants with a background on the basic concepts and methods for painting. Participants spend most of the workshop session engaged in hands-on activities.
For universities and colleges the digital workshops can also be offered online.
CONTENT
The topics covered and learning strategies for each workshop can be customized to be age-appropriate and to correlate with the curriculum content, skills.
Some of the programs already taking place:
Painting/Sketching (thematic, different medias, supplies to be provided)
Digitial Painting on Photoshop (Computer-Laptop/Photoshop/Tablet required)
Artivism (How Art Can Change The World) - Traditional and Digital
Superhero Self Portrait Workshop - Traditional and Digital
Character Design Workshop - Traditional and Digital
Movie Poster Design: How To Tell Story in a Single Image (Digital)
Sketch/Paint and Sip (Private Event only)
REQUESTING A WORKSHOP
If you are interested in scheduling a workshop fill out this form and/or send an email to theartofnikkolas@gmail.com with all the details requested in the form.